July 16, 2020
@
5:30 pm
–
8:00 pm
Join us for our annual Public Relations (PR) & Scholarship Award Dinner. If you can only attend one event this year, this is the one!
Our event will be at Harbor House located in Seaport Village. James Dahlberg, General Manager has assured me that they are able to provide a safe environment for us to hold our annual event. Harbor House will allow us to use the larger room and will be setting up large tables and will only seat 4 to a table to keep social distancing and will have the tables at 6 feet intervals. Mask will be required until you have been seated at your table and will be required if you move about. You can also request to be seated with certain people. Harbor House will let me know if there are any changes due to the Covid-19 and I'll pass this along to all of those who plan on attending as we get closer to our July 16th date.
Agenda
This year we are honored to have Barbara Gunning who will speaking on Introvert or Extrovert? Learn the differences between Introverts and Extroverts and why it is important for your team.
At this event will be hosting our Scholarship Winners so you will get the opportunity to meet them and learn how much you've helped each of them just by purchasing Scholarship tickets each month.
As our current AFWA San Diego Chapter's Current Board of Officers & Directors step down please take the time to say thank you to each of them for their hard work and dedication for the past year in helping to bringing you all of the wonderful events, speakers, and donations for the scholarship fund.
We will install the new AFWA San Diego Chapter's Board of Officers & Directors for the July 2020 – June 2021 term.
Guest Speaker
Introvert or Extrovert?
Who's happier? More successful? Valued more?
According to Susan Cain, best-selling author, the innate preference between introvert and extrovert is as important in defining your personality as gender or race. Since the population is equally split between Extroverts and Introverts, there is a good chance that you're interacting with your polar opposite every day. Knowing how to bring out the best in others is a critical component of leading a high-performing team. Learn the differences between Introverts and Extroverts and why it is important for your team.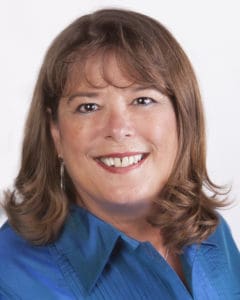 With 25+ years of experience leading large, strategic teams in the complex IT world, Barbara combines her vast knowledge of team dynamics with a love for personality science to partner with teams to reach their full potential. Her philosophy is that understanding and valuing your teammates is essential because people drive team performance. Her company, Rocking Your Team, uses personality wisdom and team dynamics to provides an invaluable learning experience. Grounded in neuroscience principles that drive the long-term retention required for real-world application of personality science into areas such as leadership, change, conflict, and teams She passionately shares the benefits of applying the Science of Personalities to teams and relationships.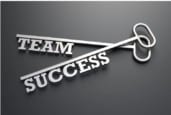 Barbara Gunning
CEO, Rocking Your Team
m: 619.994.3226
w: RockingYourTeam.com
e: [email protected]
Menu
Entrée Course
All entrées include freshly baked sourdough bread, fresh seasonal vegetables, potatoes
Shrimp Scampi is tender sautéed shrimp with garlic, white wine, tomatoes, fresh basil and lemon tossed with linguine pasta.
Chicken Piccata is tender breast of chicken sautéed with artichokes, cherry tomatoes, mushrooms, and capers.
Fresh Salmon is a fresh filet, charbroiled, served with tomato-cucumber relish.
Grilled Shrimp Veracruz is grilled shrimp in a sauce of peppers, garlic, shallots, kalamata olives and lobster broth.
Vegetable Risotto is made with cream and Parmesan cheese is tossed with fresh baby spinach, cherry tomatoes, roasted wild mushrooms, asparagus, summer squash, and garlic.
Dessert Course
Beverages
$40 for Members and $45 for Guests
Scholarship Drawing Prizes
Choose your own Prize! You can purchase tickets even if you don't plan on attending! Just let me know which prize you'd like me to put your tickets in!
Gift Certificate to Harbor House Restaurant
$100 Coach Bag filled w/pampering products-donated by Wendy Forkas, CEO Community Catalysts of CA
$50 Tea Gift Basket donated by Pebbles Dummon
$50 Pet Gift Basket donated by Shelly Waddell
Pre-Purchase Your Scholarship Tickets when you Register!
As always anyone who would like to donate a gift card or item(s) to help raise funds for the AFWA Scholarship Fund it would be greatly appreciated as we have several months of being unable to hold events to raise money so we are hoping we can have some really awesome prizes donated or maybe a direct donation to the Scholarship Fund so that we will still be able to offer four Scholarships again this year.
You can let me or any board member know you'd like to donate so we can include in the invite or feel free to bring something to donate the night of the monthly event.
Register below, and please note that No refunds can be issued after July 14th.
Inclosing
We are so excited to be able to host an event again! We have your safety in mind and will adhere to all regulation regarding Covid-19 and will keep you informed if there are any changes.
I'm so excited to see everyone again and to welcome a new board for the upcoming 2020-2021 term!
If you are a member and would like to serve on the board or a committee please let me or any of the board members know that you're interested.
We could really use someone to help with the Social Media postings and Scholarship Committee.
Thank you to everyone throughout the 2019-2020 year for all of your support and attendance and we hope to have another wonderful year of great speakers, venues and fun social events for you to attend in the coming 2020-2021 year!
$ 45.00 Guests
Shelly Waddell, Vice-President
619-729-8074
vicepresident@afwasandiego.org