Dinner & Speaker Event-Thursday August 16, 2018 Christine Zoumas, MS RN "Women's Health & Aging"
August 16, 2018 @ 5:30 pm

-

8:00 pm

$35.00

Join us at True Food Kitchen in Fashion Valley for Christine Zoumas, MS, RD on Women's Health & Aging"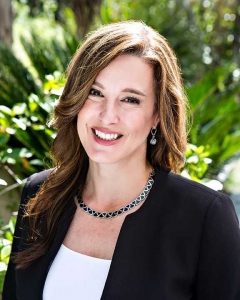 Christine Zoumas, MS RN at UC San Diego
Christine Zoumas is a health science clinical instructor in the department of Family Medicine at UC San Diego, a project manager for the Diet and Physical Activity Shared Resource and program director of the healthy eating program at the UC San Diego Moores Cancer Center.
Christine's career has focused on nutrition and cancer research, weight loss and nutrition education for cancer survivors, college and medical students. Christine is passionate about nutrition and about sharing with others the role that food and lifestyle can play in disease prevention.
True Food Kitchen – Fashion Valley Mall
Appetizers – Herb Hummus (VEG) Greek salad, feta & grilled pita bread
Beverage – Water, Ice Tea and Coffee
Entree:
Lasagna Bolognese (GF)- fennel chicken sausage, mushroom, spinach, lemon ricotta, herbs
Mediterranean Chicken Pita – grilled flatbread, romaine, arugula, grape, house pickle, red onion, feta, harissa tahini
Summer Fish Tacos (GF) grilled fish, tomatillo avocado salsa, pickled jicama slaw, coconut lime yogurt, anasazi bean
Summer Steak Tacos (GF) grass-fed steak, tomatillo avocado salsa, pickled jicama slaw, coconut lime yogurt, anasazi bean
Seasonal Ingredient Salad (VEG GF) – watercress, grilled broccolini, asparagus, green garbanzo, goat cheese, raisin, sprouted almond, turmeric chia vinaigreet
Teriyaki Quinoa Bowl w/tofu (V) broccoli, heirloom carrot, bok choy, mushroom, brown rice, avocado, toasted sesame
GF-Gluten Free
V- Vegan
VEG – Vegetarian
AFWA Members $35.00 and Guest $40.00
Click on the link below to register or RSVP
VP Thank You Notes:
Thank you to all of those who joined us for some networking fun last month at OB Brewery. Hope you enjoyed the Accounting Term Charades game. I know I had fun watching everyone try to describe some of the accounting terms. For those of you who stayed to enjoy the beautiful sunset.
A great big shout out and thank you to Rebecca Tilgman who donated a $50 gift card: one to Drybar and one to Sephora along with a bag stuffed full of samples! OMG! It was like Christmas when I dumped the bag full of goodies. So far I've loved all of the samples I've tried! Can't wait to use my $50 Drybar gift card.
I look forward to seeing everyone at this month's meeting. Women's Health & Aging should be a great event. See you there!
Sincerely,
Shelly Waddell, Vice President
AFWA San Diego
[email protected]
619-729-8074 (mobile)