Winner of AFWA San Diego's $250 Associate or Certificate Scholarship – Saida Hassan
The 2016 elections propelled Saida into the "fascinating world of politics with its interconnecting factions of economics, government, finance, politics and even how people interact."
In addition to her passion for writing, Saida loves economics because she likes seeing how everyday financial decisions can have long term impacts.
For her undergraduate studies, she plans to major in Economics and minor in journalism.
Her long-term education goal is to pursue Law as her postgraduate study.
Currently, Saida attends Miramar College and plans to transfer to UCSB or the University of Michigan.
When not at school, she works at Mendocino Farms and was recently hired as a tutor for Varsity Tutors.
Congratulation Saida and good luck with your studies.
Winner of AFWA San Diego's $500 Undergraduate Scholarship – Madison Lambros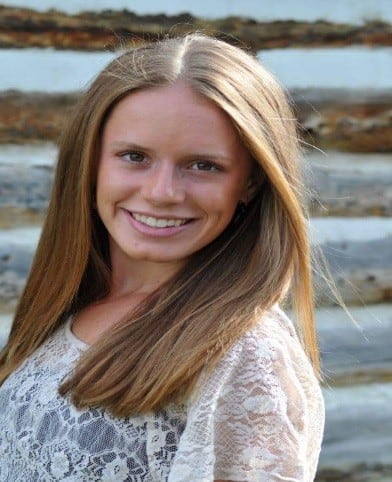 Madison is a sophomore at the University of San Diego, majoring in Accounting and is expected to graduate in the Spring of 2020.
She plans to pursue a career in public accounting specializing in tax. She hopes to one day make a difference in the lives of others through accounting.
While balancing collegiate sports and academics, Madison has maintained a 3.91 GPA and first honors at USD and in her athletic conference.
She has been a youth camp group leader and a volunteer youth track & field coach. She plans to find more ways to get involved in the community and utilize what she has learned to help others.
Congratulation Madison and good luck with your studies and career.
Winner of AFWA San Diego's $500 Undergraduate Scholarship – Suroor Sada
Suroor will be completing her Associate Degree in Business/Accounting from Grossmont College and will be transferring to SDSU the fall of 2018 to pursue a Bachelors' Degree in Business Administration.
Her career vision is to provide financial and mortgage assistance to the public for the banking industry.
Being married with two children, Suroor manages family life with school, her part-time work and volunteering at the El Cajon Public Library. All this and she maintains a high-grade point average.
Congratulations Suroor and good luck with your studies and career.
Winner of AFWA San Diego's $750 Master's Degree Scholarship
No applications for this category received