PR Dinner & Speaker "Women Who Count" Margaret Radford-June 15, 2017
June 15, 2017
@
6:00 pm
–
8:00 pm
Join us for our annual Public Relations (PR) Dinner.
If you can only attend one event this year, this is the one!
This year we are honored to have Margaret Radford as our PR Speaker as part of AFWA National's "Women Who Count!" Find out more about Margaret below.
We will be hosting our Four (4) Scholarship Winners. We have invited them to attend so you will get the opportunity to meet them and know that you've helped each of them just by purchasing Scholarship tickets each month.
We will be thanking our current AFWA San Diego Chapter's Board of Officers & Directors for their service for this past year. Please take the time to say thank you to each of them for their hard work and dedication for the past year in helping to bringing you all of the wonderful events, speakers, and donations for the scholarship fund.
We will install the new AFWA San Diego Chapter's Board of Officers & Directors for the July 2016 – June 2017 term.
"Women Who Count"
Margaret Radford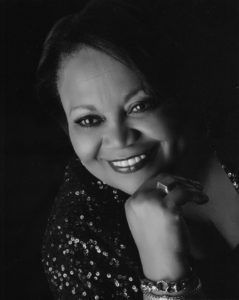 Twist of fate? Destiny? Zigged when she should have zagged? Call it what you will… Margaret Radford became a journalist because her sister was too scared to meet the local TV anchorman who was to interview her for the job as evening receptionist. It was a summer job that didn't pay very much but Margaret needed the job because she was working her way through college. She thought her destiny was to become a mathematician and work in this new industry called computer sciences… instead her summer job turned into a 33-year career.
That first job came at age 19. She was a reporter and co-host of a morning talk show at KTUL-TV 8 in her hometown of Tulsa.
Three years later she left the rolling hills of green country Oklahoma for the sunny skies of southern California.
There, she was part of a bit of television history, as six months after joining the NBC affiliate in San Diego, the station switched affiliation and became the ABC station.
She left Channel 10 in 1989 for a job as morning anchor at KFMB. After three years of getting up before the sun, she moved on to KNSD where she got an evening anchor gig and was able to sleep in for the next 14 years.
Today Margaret works a freelance voice over artist.
Dinner Menu
First Course
Clam chowder or House Salad
Entrée Course
Chicken Béarnaise – is a broiled breast of chicken served on a bed of sautéed mushrooms topped with a creamy Béarnaise sauce.
Flat Iron Steak – is a full flavored and juicy choice cut topped with bleu cheese butter, served with our roasted new potatoes and seasonal vegetables.
Fresh Salmon – is a fresh filet, charbroiled, served with tomato-cucumber relish.
Vegetable Risotto – is made with cream and Parmesan cheese is tossed with fresh baby spinach, cherry tomatoes, roasted wild mushrooms, asparagus, summer squash, and garlic.
Dessert Course
Fresh fruit tart
Beverages
Coffee, tea, and sodas included
Members & Students $45 Guest $55
Come and Meet this year's Scholarship Winners!
Scholarship Winners – AFWA San Diego Chapter #17
$250 Associate/Certificate Scholarship – Stephen Razo
$500 Undergrad/Bachelor's Scholarship – Amanda Federis (our nominee to National)
$750 Master's Scholarship – Melinda Sabeti (our nominee to National)
AFWA National – The Foundation Winner
Our own local Undergrad/Bachelor's Scholarship winner Jessica Pattenuzzo was also the recipient of the Undergraduate Academic Scholarship in the amount of $2,000 funded by The Foundation of AFWA.
Scholarship Drawing Prizes
$450 Spa Package – Alvarado Institute of Skin Care
$75 Harbor House Gift Certificate – Jim Murphy, GM Harbor House Restaurant
More prizes to be added in the next email!
Don't forget to Pre-Buy your tickets when you register!
Click on the link below to Register