Dinner & Speaker Event-Thursday, May 16, 2019 Ryan Fay-How Do You "Account" on Blockchain
May 16, 2019 @ 5:30 pm

-

8:30 pm

$35.00
Join us at Rockin' Baja in Old Town for our Guest Speaker Ryan Fay, EVP Strategy & Global Chief Information Officer.
Ryan will be talking to us about How Do You "Account" on Blockchain. This will be a High-level overview of blockchain, alernative coins, and the practicality of these technologies. Register for this event to earn your CPE credits!
Ryan Fay
EVP Strategy & Global Chief Information Officer
local: 858-452-1254|main 888-301-9521
www.acispecialtybenefits.com
Ryan is recognized as one of the Top 5 Most Influential CIOs, and Employee Benefit Adviser's Technology Innovator of the Year, Ryan Fay is responsible for leading ACI Specialty Benefits global business and technology strategy. As Global CIO, Ryan leads a team of multidisciplinary technology staff spanning 170 countries communicating in over 180 languages. Since 2011 Ryan has been leading global enterprise-level deployments of cryptography, blockchain and distributed ledger technology to create compliant infrastructure environments in over 170 countries. Leveraging blockchain technology coupled with Format-Preserving Encryption (FPE), Identity-Based Encryption (IDE) and Secure Stateless Tokenization (SST), Ryan's team has been able to radically disrupt the corporate benefits experience by delivering industry-leading 24/7/365 access, and seamless, intuitive user experience for customers worldwide. By doing so, ACI has been compliant with EU General Data Protection Regulation (GDPR), and Data-centric Audit and Protection (DCAP) before they were even an acronym.
Earn 1 CPE credit for attending!
Field of Study: Information Technology – Technical
Program Level: Basic
Prerequisite: None
Rockin' Baja Lobster Menu
(Select the night of the Event)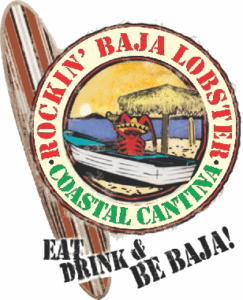 Choice of one of the following
Build Your Own TJ Street Tacos… Four (4) Tacos served with warm corn tortillas. Choice of up to 4 meats: Chicken Adobo, Carne Asada , Shredded Pork, Chicken Tinga. Served in a hot skillet with Avocado Crema, Red Onion and Cilantro. With Ranchero Beans And Citrus Lime Rice
Enchiladas…Two (2) enchiladas stuffed melted Jack and Cheddar cheese. Topped with lettuce, tomato, avocado, Crema Fresca and Salsa Roja. Served with Citrus Lime Rice and Ranchero Beans. Choice of Cheese, Shredded Chicken or Shredded Beef enchiladas.
Baja Supreme Bowl…Choice of Taco Meat, Grilled Chicken or Carne Asada sitting on a bed of Lettuce with Ranchero Beans and Citrus Lime Rice, Salsa Roja, Cheese, Tomato and Crema Fresca.
Avocado Bacon Burger…A ½ lb. Angus Beef Patty loaded with fresh avocado slices, Applewood Bacon, Pepper Jack Cheese, Pickled Onion, Sliced Pickles, Lettuce, Tomato and Sriracha Aioli. Served on a soft Gourmet Bun with French Fries.
Crispy Fish Tacos Del Mar… Three (3) Tacos served on Warm Corn Tortillas and with Cabbage, Pico De Gallo, Cheese and Ranch Crema. With Ranchero Beans And Citrus Lime Rice
Pasta Jambalaya...Shrimp, Chicken Adodo and Andouille Sausage with Jalapeno Cream Sauce, Blackened Seasonings, Pasta and Garlic Bread.
Grilled Shrimp Tacos…Shrimp Tossed In Cajun Garlic Butter, Fire Roasted Corn, Avocado Crema, Pico De Gallo, Cotija Cheese, Sriracha Aioli with Flour Tortillas. With Ranchero Beans And Citrus Lime Rice
Blackened Fish Taco / Soup / Salad . . . Flaky White Fish / Flour Tortilla/Cabbage/Pico De Gallo/Cotija Cheese/Sriracha Aioli / Caesar Salad And A Cup Of Lobster Corn Chowder
Scholarship Prizes
$645 Alvarado Skin Care Pkg
1 Bottle Red Wine Blend – AFWA
1 Bottle White Wine – AFWA
$15 Starbucks Gift Card -Shelly
Don't forget to Pre-Purchase your Tickets!




3/$5 and 10/$10




Help Support Your Scholarship Fund!
Click on the link below to Register/RSVP.
$35 for Guest & $30 AFWA Members & Students
Thank you to everyone who came to April's Social and joined us for some BUNCO FUN! A great big shout out to C3 Insurance, Cindy Lou, Beverly, and Vanessa for hosting our Bunco night and all of their help in setting up and cleaning up.
I'm so looking forward to learning more about Bitcoin. I've heard about it but don't really know much about how it works.
I look forward to seeing everyone this month! Bring a friend, co-worker or grab a stranger! Just kidding! This should be a great event and you can earn CPE credit. See you there!
Sincerely,
Shelly Waddell, Vice President
AFWA San Diego
[email protected]
619-729-8074 (mobile)