Dinner & Speaker – Feb 21, 2019 Jim Colville, CPA "Excel Dashboards"
February 19, 2019 @ 5:30 pm

-

8:00 pm

$35.00
AFWA Dinner & Speaker – Feb 21, 2019
Excel Dashboards – Jim Colville, CPA
Using Excel for At-a-Glance Reporting and Data Visualization
* Dashboard and report layout and design
* Saving time and understanding basic, yet powerful functions and tools
* Reviewing important basics that enhance dashboard reporting
* Excel features that allow for great dashboards
* Introduction to Charting
* Conditional math; COUNTIFS and SUMIFS
* VLOOKUP function; Pivot Tables, Date arithmetic
* Widgets, Slicers
* Font and graphic tricks
Earn 1 CPE Credit for attending
CPE Program Field of Study: Computer Software &
Applications – Non-Technical
Program Level: Intermediate
Pre-requisite: Basic knowledge of Excel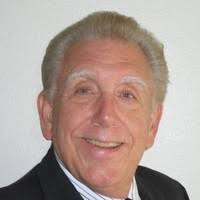 Jim Colville has over 30 years experience as a CPA offering traditional CPA services. A key segment of his practice is working with both simple and complex data sets and providing easy to read and uncluttered reports. Jim has developed a wide variety of powerful Excel-based financial statement and tax templates and has been doing so since the first version of Lotus 1-2-3. He believes that programs such as Excel, when used properly, can be extremely valuable tools and huge time savers. Jim will be presenting the techniques used in his practice.
His design philosophy is "zero time reporting": once the data is entered, the reports are "done".
Phil's Classic BBQ Buffet:
Water, Ice Tea, and Lemonade Stations
1 Soda per person included
Baby Back Pork Ribs, Chicken, Fresh Cole Slaw, Sweet Baked Beans, and Corn Bread with Butter
or
Veggie Burger with all the fixins, Garden Salad, Fresh Cole Slaw, and Corn Bread with Butter
Members & Students $35.00 & All Guests $40.00
Scholarship Opportunity Prizes
$450 Facial Package
More Prizes to be added!
Pre-Buy your tickets when you register!
Click on the link below to register or RSVP.
Register by Feb 14th and be entered in the Early Registration Drawing!
Vice President's Notes:
Thank you to Alisson and Lauren for their great presentation on the new tax updates. We're so glad they were both able to speak at our January event!
I'm looking forward to Jim's Excel Dashboard presentation as I know we will all find his presentation useful in our busy work life!
Jim is also the chairperson of the Accounting Day 2019 event now in it's 47th year. For those in the Accounting and Finance field it's a great opportunity to learn from some of the best in the industry, earn CPE credits, and discover cutting-edge technology.
If you're interested in being a volunteer and help at Accounting Day this year and help AFWA, then please let one of the board members know you're interested, you contact me at [email protected] or go to www.accountingday.org and register and put you're part of the AFWA.
I'm looking forward to seeing everyone at this upcoming event and thank you for pre-registering!
Sincerely,
Shelly Waddell, Vice President
AFWA San Diego
[email protected]
619-729-8074 (cell)