AFWA Dinner & Speaker – March 21, 2019 Blair Baker "The Smart Phone Who Knew Too Much!"
March 21, 2019 @ 5:30 pm

-

8:00 pm

$40.00
AFWA Dinner & Speaker – March 21, 2019
Blair Baker "The Smart Phone Who Knew Too Much! And Other Perils of Mobile Media."
Join us at True Food Kitchen in Fashion Valley with guest speaker Blair Baker
There is a new "syndrome" out there. It is called "CyberSecurity Fatigue." Maybe you have it. Symptoms include: a soft glazing over of the eyes and thoughts of creating drinking games whenever you hear terms like "BYOD," "Ransomware," "phishing attack," and "breach." Severe cases include people sticking their fingers in their ears and crying "la-la-la" until that mean old security person, or newscaster, goes away, or tuning out and tuning into your favorite social media on your smart phone…but isn't it what we are talking about…and you can't "opt-out" of CyberSecurity….
What causes it? Is it serious? Is there a way for us mere mortals to understand what is real about our phones and what is hysteria? What do they want from my phone? I am not a Zuckerberg, why would anyone really be out to get me? Is there anything I can do to protect myself, my business, my kids without spending money?
Find all answers, and perhaps a chuckle or two, in this session.
Blair Baker, CIO 1903 Solutions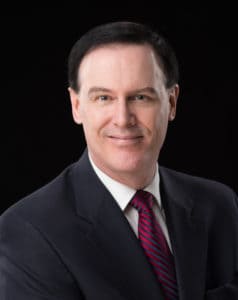 A Digital Age Sherpa, Blair Baker is the Chief Technology Evangelist / CIO at 1903 Solutions (and an Adjunct Professor at CSUSM) with focus on CyberSecurity Awareness, Cross-Team Collaboration, and Digital Transformation. Blair helps professionals just like you become, and be seen as, "A-TRUE-HERO" at work.
Blair has more than 30 years of leader-ship experience in multiple industries, and brings a unique perspective as a business-focused technologist. Blair is a frequent speaker on the Multi-Generational Workforce, the Future of
Corporate IT, Digital Transformation, bridging the business IT divide, and security strategies for non-technical executives at many leading industry events and diversity groups, including Athena, California Technology Summit, INTERFACE, AccountingDay, AITP Cloud Conference, and other events.
Blair can be found freely collaborating and sharing on Twitter, Facebook, Instagram @BlairBakerCO and Linkedin BlairBakerCO.
CPE for Information Technology – Technical, Basic Level, No Prerequisite
True Food Kitchen – Fashion Valley Mall
Appetizers – Herb Hummus (VEG) Greek salad, feta & grilled pita bread
Beverage – Water, Ice Tea and Coffee
Entree:
Grilled Fish Tacos (GF) grilled mauritius island redfish, tomatillo avocado salsa, pickled jicama, dried sweet corn, coconut lime yogurt, anasazi bean
Lasagna Bolognese (GF)- fennel chicken sausage, mushroom, spinach, lemon ricotta, herbs
Teriyaki Quinoa Bowl w/chicken, broccoli, heirloom carrot, bok choy, mushroom, brown rice, avocado, toasted sesame
Teriyaki Quinoa Bowl w/tofu (V) broccoli, heirloom carrot, bok choy, mushroom, brown rice, avocado, toasted sesame
Grass-Fed Burger with unami, mushroom caramelized onion, arugela, parmesan, mayonnaise, flax seed bun – Choice of Kale Salad or Sweet Potato Hash
Chopped Salad (VEG) – medjool date, dried cranberry, jicama, apple, manchego cheese, farro, marcona almond, champagne vinaigrette
GF-Gluten Free
V- Vegan
VEG – Vegetarian
AFWA Members $35.00 and Guest $40.00
Don't forget to purchase your Scholarship Drawing Tickets for some awesome Prizes!
Scholarship Prizes
$455 Facial Spa Pkg – Alvarado Skin Care Institute
Sephora Gift Card & Assorted Beauty Samples-Rebecca Tilghman
More Prized to be announced!
Register by March 14th for the Early Bird Drawing!
Click on the link below to register or RSVP
Come join AFWA as we are going to be a part of several upcoming events:
HerPower at UCSD Extn on Tuesday, March 12th 5:00 – 8:00 PM
to register: extension.ucsd.edu/her-power
Business Women's Mega Mixer on Thursday, March 28th 5:30 – 8:30 PM
to register: Business WomensMegaMixer.com
Accounting Day 2019 on Monday, May 13, 2019
to register: AccountingDay.regfox.com/accounting-day-2019
If you'd like to volunteer for Accounting Day 2019 and be able to attend the luncheon and classes for free in exchange for a couple of hour of volunteer work then please contact me.
Sincerely,
Shelly Waddell, Vice President
AFWA San Diego
[email protected]