PR Dinner with Keynote Speaker Dolores Lara, CPA
June 23, 2016 @ 11:00 am

-

1:30 pm

$45.00
HOW TO RECREATE YOURSELF AND YOUR CAREER Presented by Dolores Lara, CPA
The average person will change careers 5 to 7 times during their life, often due to disillusionment, changes in values, diminishing industries, business merger/closure, money. Imagine recreating your career and feeling happy, fulfilled, and challenged. What if you don't know what you want? What if you're 50 or older? What if you've been out of the workforce for a long time? What do you do? Learn how to bridge the gap from wanting to having the career of your dreams.
What you'll learn:
• A simple process to help clarify your next career path.
• How to enhance your personal presence and shine in interviews and on the job.
• The number one way to switch careers-easily.
• The best way to attract opportunities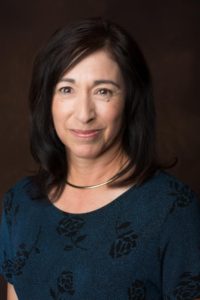 Our PR Speaker is Dolores Lara, CPA is a veteran executive recruiter who's has placed well over 1,000 professionals in her career. She's currently President of Dolores Lara Breaking Barriers, a professional speaking company, and The Hemingway Company, a boutique executive recruiting firm.
Dolores, a CPA, has been a member of AFWA for over 30 years, including serving on the national board for four years. She also served on the OC/LB board of the California Society of CPA's for six years. In her spare time, she runs. Dolores has completed 17 marathons, including the Boston Marathon in April 2015.
Delores is going to be giving away 2 of her CDs after her presentation!
And she is also donating 3 of her CDs for the Scholarship Prize Drawing:

CD1 – The Nine Keys for Effective Interviewing: Learn the Most Important Secret to Getting the Job
CD2 –
The Eight Keys to Getting a Job in Any Market: Learn a Recruiter's Secrets to Marketing Yourself
CD3 – How to Never Be Unemployed featuring: The Ten Keys to Writing a Resume that Gets Interviews
Don't forget to pre-purchase your tickets
Earn 1 CPE Personal Development Credit for attending
Dinner Menu:
First Course (Choice of one)
Clam chowder or House Salad
Entrée Course (Select the night of the event)
Chicken Béarnaise is a broiled breast of chicken served on a bed of sautéed mushrooms topped with a creamy Béarnaise sauce.
Flat Iron Steak is a full flavored and juicy choice cut topped with blue cheese butter, served with our roasted new potatoes and seasonal vegetables.
Fresh Salmon is a fresh filet, charbroiled, served with tomato-cucumber relish.
Vegetable Risotto is made with cream and Parmesan cheese is tossed with fresh baby spinach, cherry tomatoes, roasted wild mushrooms, asparagus, summer squash, and garlic.
Dessert Course
Fresh fruit tart
Beverages
Coffee, tea, and sodas included
Members & Students $45                                      Guest $55
Come and Meet this year's Scholarship Winners!
Scholarship Winners – AFWA San Diego Chapter #17
• $250 Associate/Certificate Scholarship – June Harless
• $500 Undergrad/Bachelor's Scholarship – Jessica Pettenuzzo (our nominee to National)
• $500 Undergrad/Bachelor's Scholarship – Keely Palla
• $750 Master's Scholarship – Cori Hoch (our nominee to National)
AFWA National – The Foundation Winner
Our own local Undergrad/Bachelor's Scholarship winner Jessica Pattenuzzo was also the recipient of the Undergraduate Academic Scholarship in the amount of $2,000 funded by The Foundation of AFWA.
Scholarship Drawing Prizes
$500 UCSD Extension Class Voucher for Accounting & Finance programs – Chris Waddell
$450 Spa Package – Alvarado Institute of Skin Care
$75 Harbor House Gift Certificate – Jim Murphy, GM Harbor House Restaurant
$19 CD1 – How to Never Be Unemployed – Delores Lara
$19 CD2 – 9 Keys for Effective Interviewing – Delores Lara
$19 CD3 – 8 Keys to Getting a Job in Any Market – Delores Lara