August 2016
August 18, 2016 @ 11:00 am

-

1:00 pm

$35.00
AFWA Dinner & Speaker Event – August 18th "Reduce Stress & Be Healthy to 100"
When
Thursday August 18, 2016 from 6:00 PM to 8:00 PM PDT
Where
Capri Blu Italian Bistro & Wine Bar
10436 Craftsman Way #120
4S Commons Town Center
San Diego, CA 92127
Guest Speaker Dr. Lauren Pennetti will be speaking on "Reduce Stress & Be Healthy to 100!"
Topic Outline:
To understand the importance of this talk you should know, 77% of Americans experience physical problems due to stress.
Stress is also a main contributor to heart disease, which happens to be the #1 killer of all Americans today.
Dr. Lauren will cover some easy ways we can eliminate stress from our body.
Dr. Lauren will discuss nutrition, exercise, stress, sleep, emotional health and how it relates to health issues like heart disease, cancer, etc.
Q & A afterward for any question you may have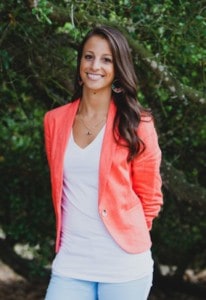 Dr. Lauren is part of The Wellness Champions. The Wellness Champions is a group of over 300 doctors worldwide who have been trained to utilize specific natural health protocols and also how to boldly step out and speak to the general public about their health. We routinely speak to businesses, groups, and associations all over the world. Our goal is to present a natural way of looking at your health and taking care of your body.
Join us for dinner at Capri Blu Italian Bistro & Wine Bar.
Non Alcoholic Drinks:
Coffee, tea, and soft drinks
Starter:
Insalata Capri Blu:
(Baby Field Greens, Pear Tomatoes, Julienne Carrots, Caramelized Maple Walnuts, served with House Vinaigrette)
Entrée:
Ravioli Alla Caprese
(Homemade Ravioli stuffed with Ricotta Cheese and Herbs served with Bell Peppers in a Brandy Cream Sauce)
Baked Ziti (Gluten Free)
(Baked Ziti with Meat Sauce, Ricotta Cheese and melted Mozzarella)
Pollo Capri Blu
(Chicken Breast stuffed with Proscuitto and Fresh Mozzarella Cheese, lightly breaded and baked, served in a rich Gorgonzola Cream Sauce)
Gnocchi Tricolore
Homemade Potato Dumplings served with a trio of Pesto Cream, Gorgonzola and Marinara Sauces
Dessert:
Tiramisu
(Lady Finger Cookies with Espresso, Cognac and Mascarpone Cheese)
or
Sorbetto di Frutta
(Selection of Fruit Sorbets)
$35 AFWA Members & Students
$45 Guests & MeetUp Members
Scholarship Drawing Prizes:
Wine Pull- There will be various bottles of wines that have been donated. If your tickets is chosen then you pull a wine cork and you will get the corresponding bag with a bottle of wine in it!
Wine bottle values are from $25 – $32
Other prizes for the non drinkers to select from:
$25 Applebee's Gift Card
$60 (4) 90 minutes Free Play at Urban Jungles
$46 1/2 Day Summer Camp at N. County Gymnastics & The Gyminny Kids
Gift from Capri Blu
Remember to purchase your Scholarship Tickets when you register!!
Click on the link below to register or RSVP.
Register Now!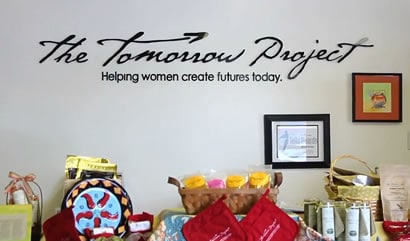 Thank you to all who joined us last month as we partnered with The Tomorrow Project. Chef Mark did a wonderful job with his demo on how to prepare carne asada tacos and the delicious fruit tarts. Thank you to the board members who cooked some of the Tomorrow Projects products, especially to Terri Carver one of our regular attendees who volunteered to make the Chili into Chili Mac.
We donated half of the registration fees collected the night of the event totaling $150, AFWA purchased another $175 in products, plus what all of those who attended purchased. All the money is going to help homeless and battered women to have a chance to learn some marketable job skills and be able to re-enter the workforce.
Kathy is a current member of the project and was one of our speakers. Kathy escaped an abusive scene where she was beaten and hospitalized. At the hospital, someone there gave her the name & address of Rachel's Day Center where she later connected with the Tomorrow Project.
By being a part of the assembly line packaging the soup mixes, etc., she began to get back a little of her self-esteem. She also learned some other valuable job skills including learning how to use Microsoft Office and other computer experience.
She chose to live on the street than to return to her home where the abuser lived. She now has a job at McDonald's where she is proud to be working and shows up early every day so she is good and ready to work when it's time to begin.
I'm so happy we were able to be a part of giving back and helping other women. If you would like to find out more about The Tomorrow Project or would like to purchase their items then visit their website at https://www.tomorrowproject.org/
I look forward to seeing everyone at this month's event. We're trying out a hip new Italian Bistro & Wine Bar.
Sincerely,
Shelly Waddell, Vice President
AFWA San Diego
[email protected]
619-729-8074 (mobile)